Charged with a Crime? Contact an Experienced Fort Worth Defense Attorney Today
There is a lot at stake if you have been arrested or have been accused of a crime, and are forced to deal with state or federal law enforcement. Therefore, you need a criminal defense attorney who has the knowledge and experience in these areas of the law.  Act quickly – call an experienced Fort Worth Defense Attorney today.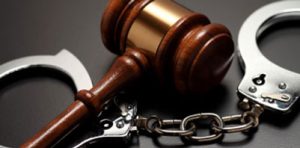 The attorney you choose to have by your side will impact the outcome of your case. When you hire the Law Offices of Harold V. Johnson, you will be working with an attorney who is scholarly, skilled, and has the experience to handle your case successfully.
If you are facing a serious criminal charge, you need an attorney that can clearly explain your options in a comprehendible language that you will understand. Helping you to understand what you will be facing in court and how we plan to defend you against these charges.
You cannot afford to ignore the problem. Most criminal issues are time-sensitive, it is important that you contact a Fort Worth Defense attorney right away. The sooner you have an experienced lawyer by your side, the better off you will be. If you've been accused of a crime or arrested in Fort Worth, don't wait, contact the Law Offices of Harold V. Johnson at http://HVJohnsonLaw.com or by calling (817) 222-3222