Fort Worth Drug Possession Attorney
Find Help Now with the Right Fort Worth Drug Possession Attorney
There's really no time to lose after being charged with drug possession in Fort Worth. Whether it's you or a loved one charged, now is the time to find the right Fort Worth drug possession attorney that will be in your corner providing the legal help needed to focus on your chance of having the charges either reduced or eliminated completely.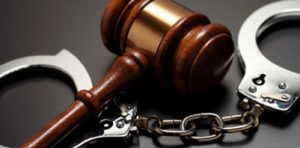 You might think you don't have a chance, but the truth of the matter is that no matter the circumstances, it's always possible to receive a much better outcome than initially expected. At least, it is always possible for a much better outcome when you have an experienced criminal defense attorney with a solid track record of success in your corner. That's exactly what you'll find when you turn to the Law Offices of Harold V. Johnson P.C. The criminal defense team at the Law Offices of Harold V. Johnson P.C. are dedicated to the client and will do everything in their power to ensure that the client has the most positive outcome possible no matter the circumstances involved with the case.
Find the help you need right now by looking to the Law Offices of Harold V. Johnson P.C. You may reach us for a free legal consultation by calling 817-222-3222 or fill out the simple contact form found on our website. While on our website, www.HVJohnson.com, learn more about why Harold V. Johnson P.C. is one of the most trusted drug possession attorneys in the Fort Worth area.