Criminal Defense Law Firm
Texas Criminal Law Practice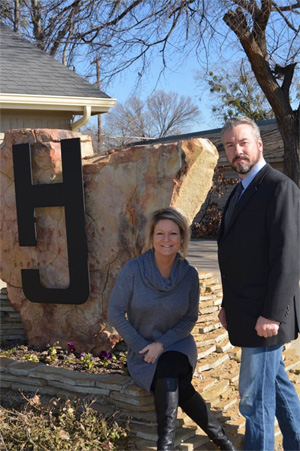 The Law Offices of Harold V. Johnson is a Metroplex-based law firm that focuses on criminal defense. As Texas criminal defense attorneys, our mission is to bring value to our clients and achieve their goals through a commitment to results, achievement, and aggressive advocacy. We do so while maintaining the highest level of professionalism, integrity, and ethical standards.
Our practice focuses primarily on the individual, providing a full range of legal services from pre-trial work all the way through to the appellate process. Collaborating with many associate law offices in Texas, our criminal law attorneys apply their skills in these areas both domestically and internationally.
The Law Offices of Harold V. Johnson's criminal practice extends to all types of felony and misdemeanor charges in both federal and state courts. In addition to its trial practice, Mr. Johnson's firm also concentrates on all phases of the appellate process in order to provide its clients with a full scope of legal services.
The Texas criminal defense attorneys associated with The Law Offices of Harold V. Johnson share a common background of remarkable achievements and impressive qualifications, as well as a commitment to professional excellence and client service.
The firm's excellence and achievements are underscored by the fact that it has been retained by leading members of the legal, political, and business communities, including a judge, many doctors, teachers, professors, airlines pilots, military officers, agents of law enforcement and other attorneys.
Taking complete advantage of its attorneys' individual skills and talents, The Law Offices of Harold V. Johnson provides legal services to its clients efficiently, economically, and effectively. To arrange an appointment, call 817-222-3222 or contact us online.