Contact A DWI Attorney in Fort Worth Immediately
If you are charged with DWI in Fort Worth, you would be best represented by hiring a lawyer familiar with DWI laws. A seasoned DWI attorney in Fort Worth with considerable trial expertise will be invaluable. The professionals at the Law Offices of Harold V. Johnson are skilled in managing DWI cases. Harold V Johnson a DWI attorney in Fort Worth will utilize this experience and knowledge to properly defend your rights.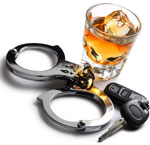 Call us at (817) 222-3222 for a free consultation or visit our website at http://hvjohnsonlaw.com.