Do I Need A DWI Attorney in Fort Worth?
If you have been charged with driving while intoxicated in the Dallas/Ft. Worth area you will need a experienced DWI attorney in Fort Worth.  DWI is a serious offense. It would be in your best interest to hire a Fort Worth DWI attorney to defend you against these charges.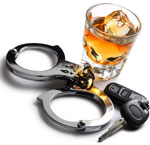 A DWI attorney in Fort Worth such as The Law Office of Harold V. Johnson will thoroughly explain the ramifications of the charges and your best options.
To arrange a free consultation, call (817) 222-3222 or visit the website for more information: http://hvjohnsonlaw.com.