When You need a DWI Attorney in Fort Worth
There are strong laws against driving a car or other vehicle under the influence of alcohol or drugs in Texas. If you are charged with this offense in the Dallas/Ft. Worth area, consider contacting a DWI attorney in Fort Worth.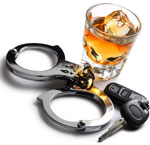 The charge in Texas is called "driving while intoxicated" or DWI, as it is known. It is a severe offense, and a conviction can have an adverse impact.  Hiring a DWI attorney in Fort Worth is the first step in resolving the issue.
The professionals at the Law Offices of Harold V. Johnson have a substantial experience in as DWI attorneys in Fort Worth and will work hard to see that you are well represented.  Call us at (817) 222-3222 to schedule a free consultation, or you can also visit our website at http://hvjohnsonlaw.com for more information.