When You Need a DWI Attorney in Fort Worth
 For those arrested for DWI each year, the legal system in Texas can become a difficult process without a lawyer at your side. You should consider hiring an experienced Fort Worth DWI attorney. Harold V Johnson a Fort Worth DWI attorney will work diligently to properly represent you against the charge of DWI.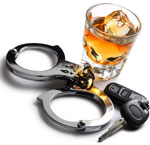 DWI is a serious offense and can have a life-changing impact. Conviction may lead to fines, a suspended driver license, and an inability to gain or maintain employment. Harold V. Johnson, a DWI attorney in Fort Worth, provides experienced representation and legal assistance in defending "driving while intoxicated" charges.
In the event you are charged with a DWI, the Law Offices of Harold V. Johnson are at your service. We have years of experience in the practice of defending DWI charges. Call us at (817) 222-3222 and schedule a free interview to discuss your circumstances or visit our website at http://hvjohnsonlaw.com for more information.