How a Criminal Defense Attorney in Fort Worth Can Help
If you've been charged with a crime or arrested, you could be facing time in prison or substantial fines. Being charged with any crime is a serious matter, and you should hire a Fort Worth criminal defense attorney. An experienced criminal defense attorney that will guide you the process of your case and work diligently for a non-guilty verdict.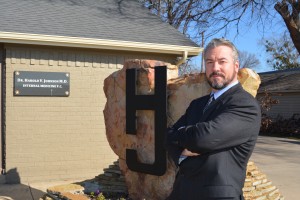 Every criminal case is unique. In an effort to negate the charges against you. An experienced criminal defense lawyer will study the evidence and present an argument specific to your case.
Someone convicted of a criminal offense can face severe repercussions such as jail time, fines and a criminal record that can affect future employment.  A criminal arrest, no matter its nature, is best be handled by a criminal defense attorney.
Facing criminal charges can be life changing. It's essential to have quality representation on your side.  Your future is at stake, so it's vital that you have competent representation. Experience the benefit of hiring a qualified criminal defense attorney in Fort Worth, call the Law Offices of Harold V. Johnson today at (817) 222-3222 or contact us through our website: https://hvjohnsonlaw.com