For Drug Possession Charges Including Marijuana, Cocaine and Meth Contact Harold V. Johnson
Harold V. Johnson is a criminal defense attorney who has represented clients facing drug possession charges for many years. He has successfully defended clients charged with possession of marijuana, cocaine, and methamphetamines, among other drugs. If you have been charged with drug possession, contact Harold V. Johnson to discuss your case and explore your legal options.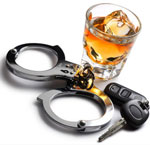 If you have been arrested and charged with drug possession in Fort Worth, it is important that you contact an experienced criminal defense attorney as soon as possible.
Harold V. Johnson will thoroughly investigate the facts of your case and develop an aggressive defense strategy designed to protect your rights and freedom. He will work tirelessly to ensure that you receive a fair trial, and will fight for a dismissal or reduction of charges whenever possible. If you are facing drug possession charges, contact Harold V. Johnson today for a free consultation. Call Harold V. Johnson at (817) 222-3222 or browse our website for more information at https://hvjohnsonlaw.com.