Harold V. Johnson: Your Fort Worth Marijuana Possession Attorney
At our firm, we understand how challenging it can be to find a reliable attorney in the Fort Worth area, especially when it comes to something as serious as a marijuana possession charge. This is why we confidently recommend Harold V. Johnson, a seasoned expert in criminal defense law. Johnson is not just an attorney; he is a dedicated advocate who works tirelessly to defend his clients' rights and freedom. With years of experience and countless successful cases, he has proven his capability in dealing with marijuana possession charges, navigating the complex legal landscape with precision and care.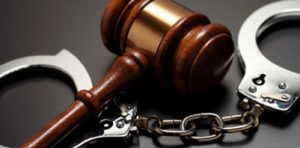 Reaching out to the Law Office of Harold V. Johnson is the first step towards securing a strong defense. Harold V. Johnson offers a free initial consultations to potential clients. This opportunity allows you to discuss your situation and learn about your options without any financial burden. When you are ready to take that first crucial step, contact the Law Office of Harold V. Johnson at: https://hvjohnsonlaw.com.