Choosing the Right Criminal Defense Lawyer in Fort Worth: Why the Law Office of Harold V. Johnson is a Wise Choice
If you require a criminal defense lawyer, it is important to choose the right lawyer for your case. The Law Office of Harold V. Johnson, located in Fort Worth, is a premier criminal defense law firm with a focus on protecting the rights of their clients. With years of experience in the field, Harold, V. Johnson is equipped to handle a wide range of criminal defense cases.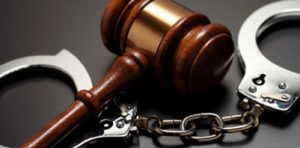 Whether you are facing a minor or serious charge, it is crucial to have a competent and experienced criminal defense lawyer on your side. At the Law Office of Harold V. Johnson, we understand the complexities of the criminal justice system and are committed to providing personalized and effective representation to each of our clients. If you are in need of a criminal defense lawyer in the Fort Worth area, contact us today for a free consultation https://hvjohnsonlaw.com.