Trusted Criminal Defense Lawyer in Fort Worth: Harold V. Johnson
The Law Office of Harold V. Johnson is a well-respected firm specializing in criminal defense law, serving the Fort Worth area. With years of experience, Attorney Harold V. Johnson has a reputation for providing quality legal representation to individuals facing criminal charges, including DWI. He understands the serious consequences that come with a DWI conviction and is dedicated to helping his clients achieve the best possible outcome.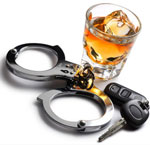 At the Law Office of Harold V. Johnson, clients can expect personalized attention and a commitment to their case. Harold V. Johnson is available for a free consultation to discuss the details of your case and answer any questions you may have. If you have been charged with a DWI in Fort Worth, don't hesitate to contact the Law Office of Harold V. Johnson for the strong, effective representation you deserve https://hvjohnsonlaw.com.