Don't Go It Alone, Contact an Experienced Criminal Defense Lawyer in Fort Worth
No one wants to be charged with a crime, but it happens. If you find yourself in this situation, it's important to know that you don't have to go through it alone. There are experienced criminal defense lawyers in Fort Worth who can help you navigate the legal system and fight for your rights.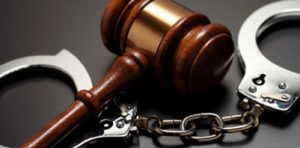 When you're facing criminal charges, you could be facing jail time, fines, and a permanent mark on your record. That's why it's so important to have an experienced attorney by your side who understands the criminal justice system and can fight for the best possible outcome in your case.
If you've been charged with a crime in Fort Worth, contact Harold V. Johnson today for a free consultation. With decades of experience handling many types of criminal cases, he will work tirelessly to get you the best possible result. Contact us today to schedule a consultation at (817) 222-3222 or browse our website for more information at https://hvjohnsonlaw.com.