Harold V. Johnson is an Experienced Criminal Attorney Serving the Greater Fort Worth Area
At the Law Office of Harold V. Johnson, we take great pride in being your reliable partners when it comes to criminal defense law in the Fort Worth area. Harold V. Johnson provides experienced legal representation that protects your rights and safeguards your future. When you find yourself in need of a quality criminal attorney reach out to our law office for immediate assistance.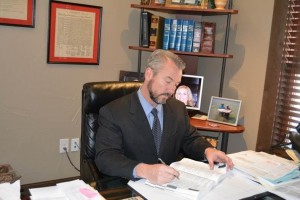 With our deep understanding of the complexities of criminal cases, we know that each situation is unique. That's why we take the time to listen to your concerns, carefully assess the details of your case, and develop a personalized defense strategy tailored to your specific needs. Learn more by contacting us for a free consultation at: https://hvjohnsonlaw.com.