The Law Office of Harold V. Johnson, Your Trusted Domestic Violence Defense Lawyer in Fort Worth
In the face of domestic violence charges, finding a skilled and compassionate defense lawyer is of utmost importance. Harold V. Johnson, a leading criminal defense attorney serving the DFW area in domestic violence cases and is committed to protecting the rights and well-being of his clients. With his extensive knowledge and experience, Mr. Johnson provides unwavering support during these challenging times.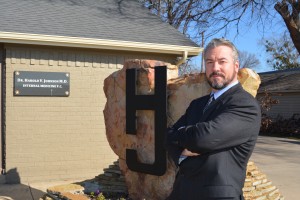 At the Law Office of Harold V. Johnson, we understand the sensitive nature of domestic violence cases and the profound impact they can have on individuals and families. We offer a free consultation to discuss your situation and devise a personalized defense strategy. When you need a trusted domestic violence defense lawyer in Fort Worth, don't hesitate to contact the Law Office of Harold V. Johnson at: https://hvjohnsonlaw.com.