Facing Meth Charges? Harold V. Johnson Can Assist
In the Fort Worth area, meth possession charges are serious and can come with severe consequences. If you or someone you know is seeking a meth possession attorney in Fort Worth, consider Harold V. Johnson. He has a track record of providing robust defense in criminal cases and is dedicated to helping Fort Worth residents navigate these challenging legal situations. His experience and understanding of the intricacies of such cases make him a valuable ally in the courtroom.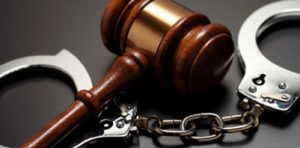 If you're unsure about the steps to take after being charged, we suggest taking immediate action. Contact the Law Office of Harold V. Johnson to discuss your situation. Mr.  Johnson offers an initial free consultation, allowing you to gain insight into your legal standing without any financial commitment initially. It's an opportunity to understand your circumstances better and decide on the best course of action. Learn more by visiting https://hvjohnsonlaw.com.